JETBeam R
RT-0
Flashlight Overview and Detailed Pictures
Specification:
Model: JETBeam RRT-0 (R2) Flashlight
Specially designed for Military, Law Enforcement, Self-defense, Hunting, Search & Rescue, and the Outdoorsman.
The Rapid Response Control Ring allows the user to easily select different brightness levels.
Five levels of brightness to choose from
Optional low/lower low mode
Stainless steel rapid response control ring, very reliable and durable
Stainless steel bezels protect the head and tail cap from drops and impacts
Stainless steel crenelated bezel can be used as a glass breaker or defensive tool
CREE R2
LED Input voltage for RRT-0 is 0.8-4.2V
Max output reaches 240 lumen with an effective range of 200 meters
New hybrid reflector specially designed for CREE LED, which allows for better beam quality, efficiency and throw capability
Newly designed high efficiency broad voltage drive circuit
Compatible with AA NiMH, CR123, RCR123 and 14500 rechargeable Li-ion batteries
Floating positive end, designed for better contact
Built-in intelligent Li-ion rechargeable batteries protection circuit
Able to Tail stand
Impact-resistant accords with US MIL-STD-810F
IPX 8 standard waterproof
Dimension: Head/Tail Diameter 25.4 mm, Tube Diameter 20.5mm, Total Length 97mm
Output & Runtime:

Using CR123, RCR123, or 14500 Li-ion Battery
High Mode 240 Lumen, 45 min
Daily Mode 50 Lumen, 7.5 hours
Mid Mode 25 Lumen, 12 hours
Low Mode 10 Lumen, 20 hours
Lower low Mode 1 Lumen, 100 hours

Using AA Battery
High Mode 180 Lumen, 45 min
Daily Mode 50 Lumen, 5 hours
Mid Mode 25 Lumen, 10 hours
Low Mode 10 Lumen, 15 hours
Lower Low Mode 1 Lumen, 80 hours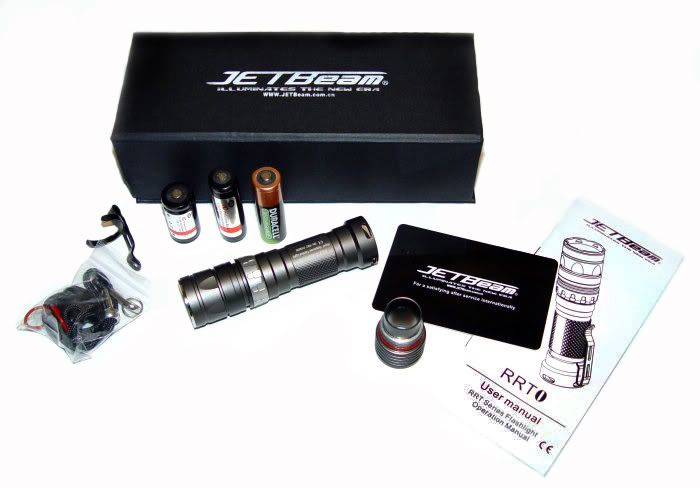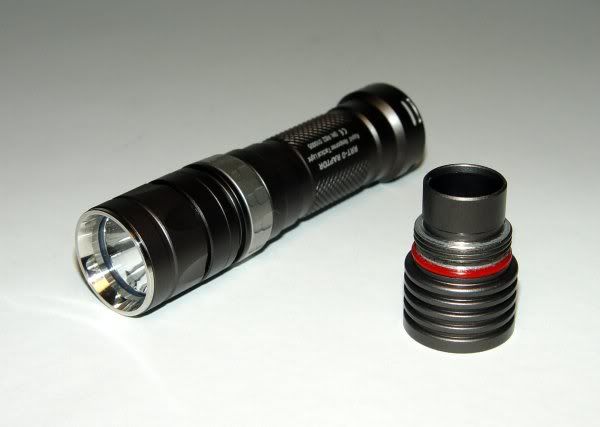 Without AA Extender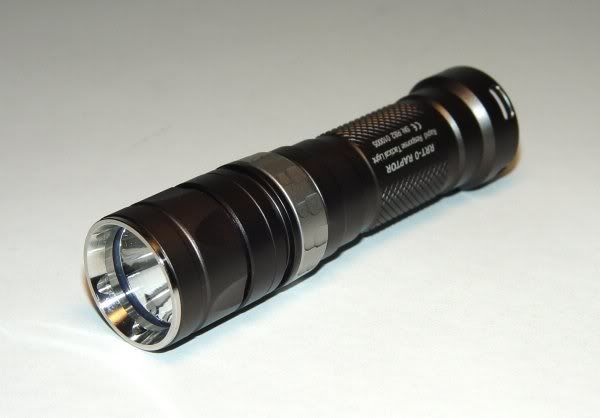 With AA Extender
RRT-0, RRT-2, RRT-1 Raptor Family Shot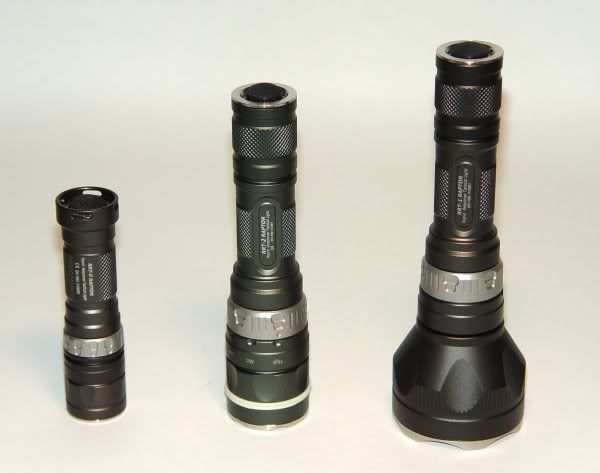 Milky ME1B Transformer, NDI, RRT-0, LF3XT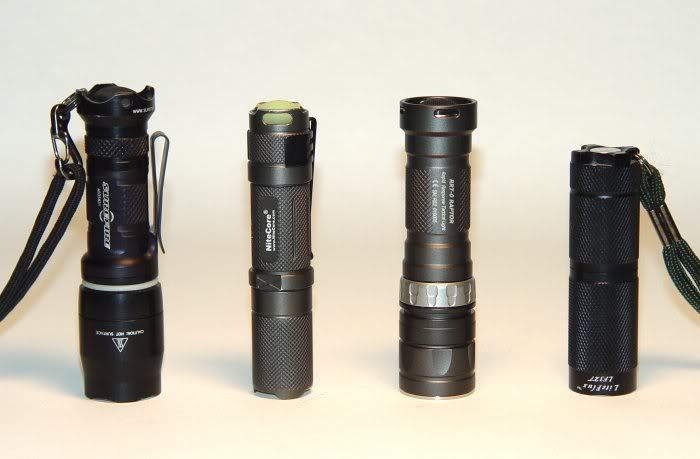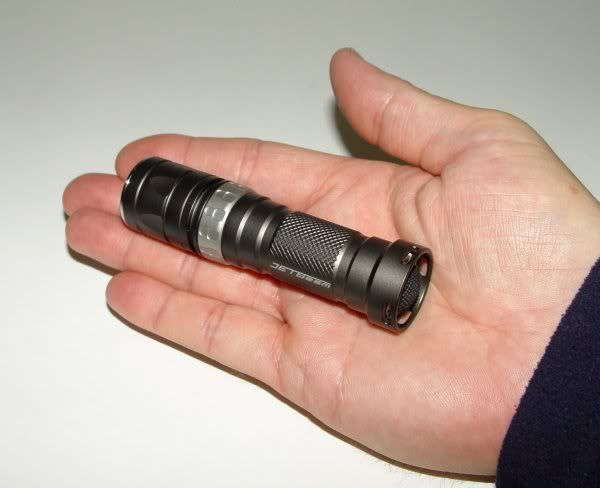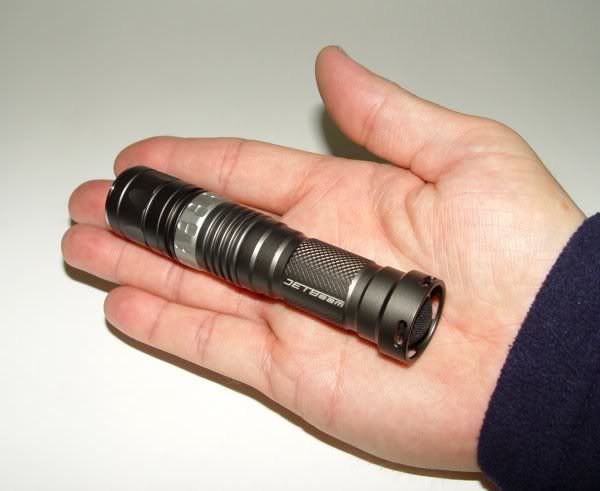 Without AA Extender - Just under 10cm or about 3 3/4 inches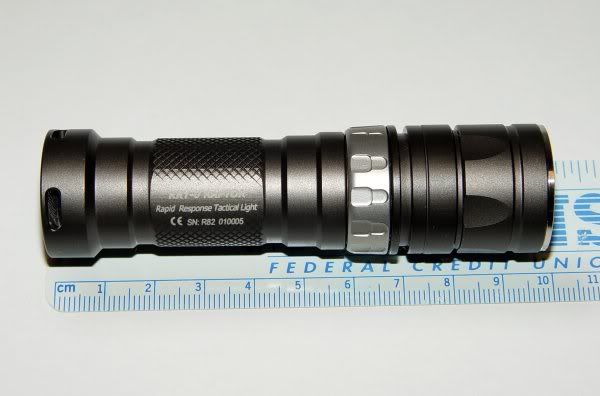 With AA Extender - About 11.5cm or 4 1/2 inches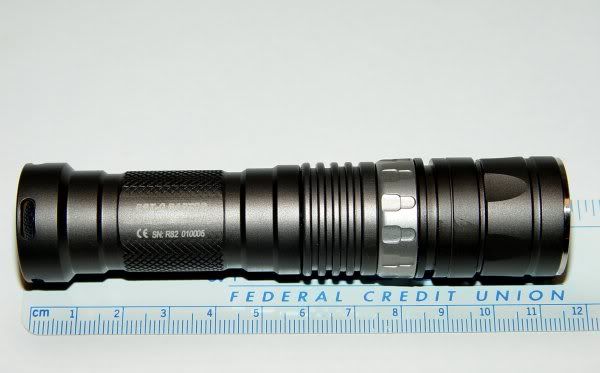 I finally got some night time beam shots in my back yard for y'all. It is about 40 feet to the corner of the fence. All lights are on high setting.
The Playing Field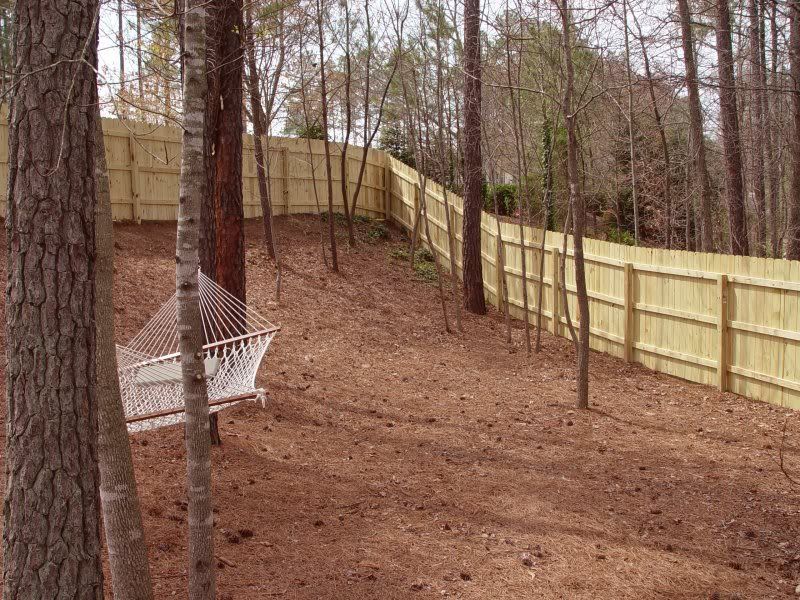 The RRT-0 is using the smooth Hybrid reflector and protected AW RCR123A in all shots. All other lights are using
protected AW Lithium rechargeable battery's also.








High - 240 Lumen - 45 Minutes
Daily Use - 50 Lumen - 7.5 Hours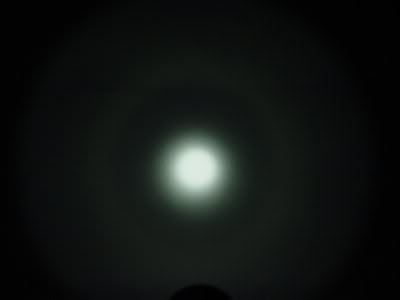 Mid Mode - 25 Lumen - 12 Hours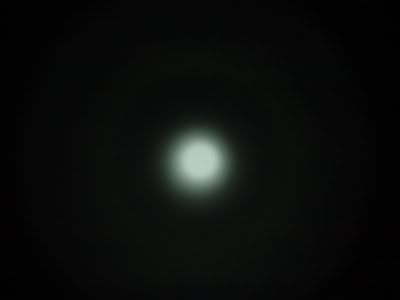 Low Mode - 10 Lumen - 20 Hours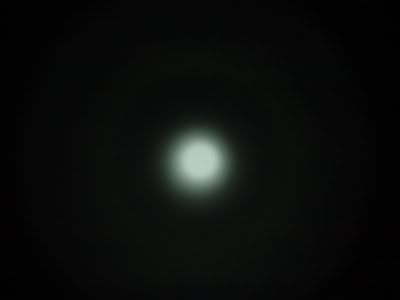 Lower Low Mode - 1 Lumen - 100 Hours